I love food.
I love my neighbourhood.
I really love finding good food in my neighbourhood. So I was quietly giddy when I heard about a new local supper club - essentially it's when someone opens their home to guests (in return for a 'donation' as of course not being a real restaurant they can't have paying customers) and lets loose their culinary imagination - and as much talent as they can muster - on their menu.
We really, really hit it lucky.
Simon and Yuen of Fernandez and Leluu are avid foodies and wonderful hosts - frankly, they seem almost surprised by the overwhelmingly positive reaction they seem to be receiving, but they shouldn't be. From their blog you can see how much time, patience and passion they invest in this project - in addition to fulltime jobs.
I coveted their vintage typewriters. I adored the napkins and crockery.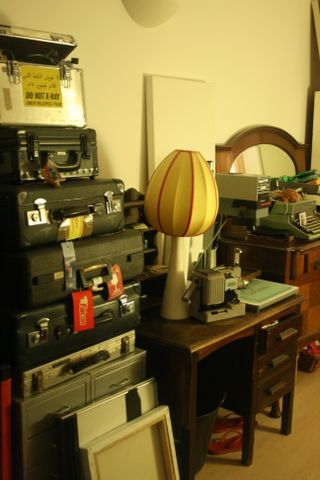 MENU
Hot Sweet Sour Soup With Catfish, Tomatoes, Pineapple & Beansprouts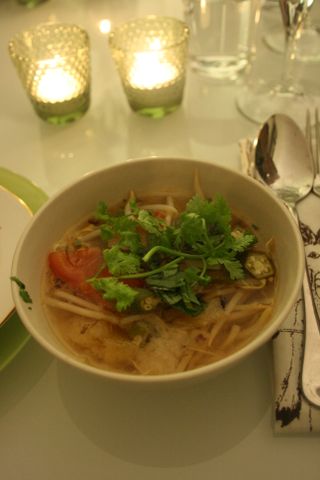 Frogs Legs Teriyaki w/ Vietnamese Parsley & Sweet Basil Seed Cocktail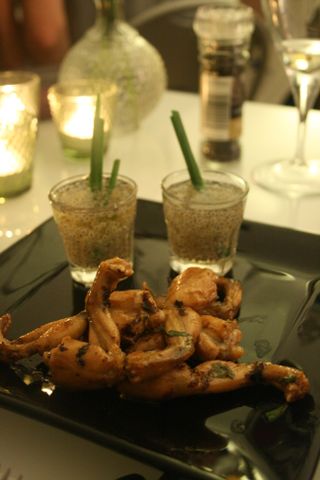 Vietnamese Spring Rolls With Pork, King Prawns, Black Fungus & Glass Noodles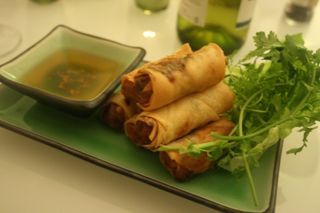 Cubed Tuna Sashimi With Soya Sauce, Ginger & Spring Onions & Ferdie Chips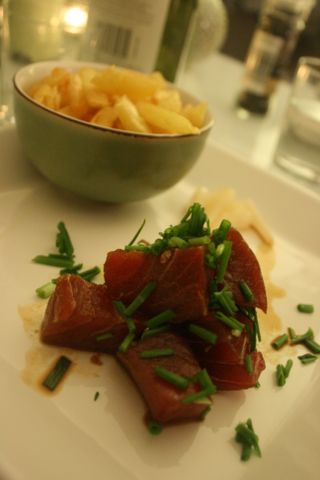 Seared Peppered Fillet Of Beef With Sugar Snap Peas, Cucumber Salad & Kabocha Squash Salad With Satsuma, Sake, Soya & Mirin Dressing
Red Curry With Chicken & Butternut Squash Served w/ Steamed Rice

Matcha Green Tea Ice Cream With Ginger Biscuits
Yeah, by the end my photography skills had gone by the wayside. Too busy concentrating on food.  Marvelling at how we could possibly fit in the ice cream and ginger to-die-for shortbread. Wanting to move in. That sort of thing.