So here's version 2 of the Very Posh Laundry Bag, all from stash.  Modifications?  I changed the handles to make them less wide - though the boxiness of the last one is quite appealing, the handles are a little wider than I need and so you just end up with lots of fabric bunched up in your hand.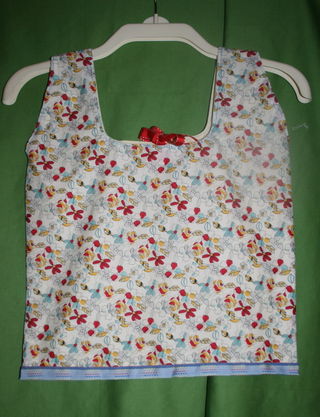 The bag is symmetrical, it's the photographer that's a little wonky again.  It's made with more Liberty stash and cotton sheeting.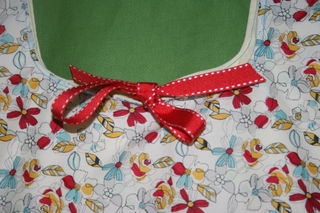 The one has a ribbon closure so socks don't escape on the tube on the way home.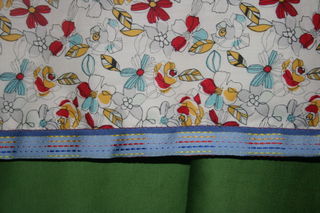 And some of the precious Tinsel Trading stash ribbon (yes, stash!) to bind the bottom.

This one was so much quicker to do as I didn't muck up the side seams on it, necessitating ripping and restitching like the first one. Now just one more, and that will do it I think... probably...