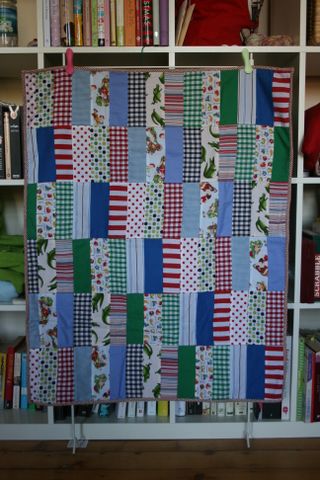 At Adrienne's yarn swap, I delivered a baby blanket to the mini Pirate.  Total cutie-patootie. Another one went in the post but can't show pictures until it's delivered.  Also, um, forgot to take pics of the other thing that went in the package.  Doh.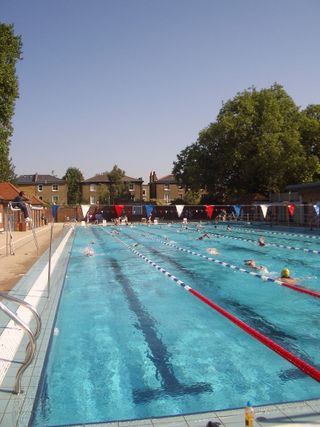 At 8:00am on Sunday morning, here is where I was swimming.  I heart London Fields Lido.  Particularly in the sunshine.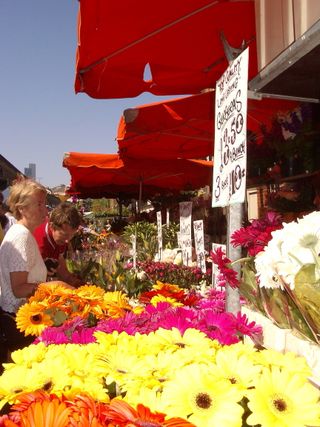 Off to Columbia Road, for Climbing French bean plants. Not for me.  I can kill green things with a mere glance.

I fell in love with a print which had to come home with me. Will show you tomorrow.

There's a new shop there... it will be dangerous.  Even more dangerous than the cupcake shop just to give you a sense of perspective: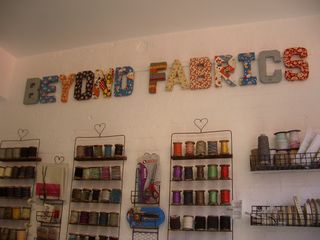 A light shaft illuminating the fabrics that were screaming "Take us home!! You waaant us!"  I was good. I won't be next time.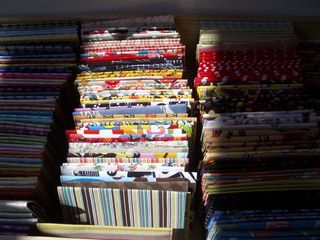 Walked home through the park.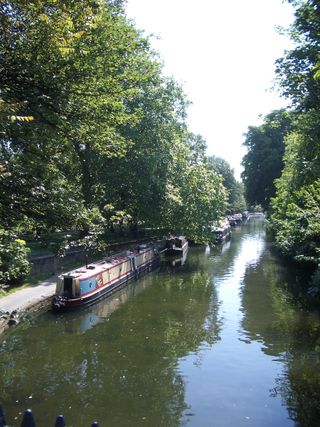 Went to Wilton's Music Hall last night to hear the Kreutzer Quarter.  It was amazing.  Atmospheric building and fabulous playing.  Even a peasant like me could hear that.  Walked home still in daylight through the park afterwards. A perfect weekend.