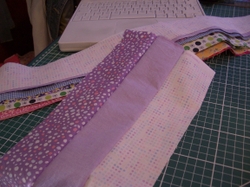 Hello folks,
just a quick reminder that the fabric swap will be taking place soon - sign ups close on the 5th of January. Click here for the original post with all the details.
Here are the participants so far...
Carole
Ann
Helen
Monica
Sarah
Sheila
Amy
Caroline
Lazylol
Rebecca
Jennifer
Helen
and moi!

If your name is here, I may have taken it from the original post so let me know if you're not able to join in the fun any more and I'll amend the list. If you think your name should be here and it's not, drop me an email. Or if you want to sign up but haven't had the chance, well, come on down! Email or leave a comment.
Apologies for repeated editing, but the links on some participants' names keep dropping out...